13 reasons why our opinion on the book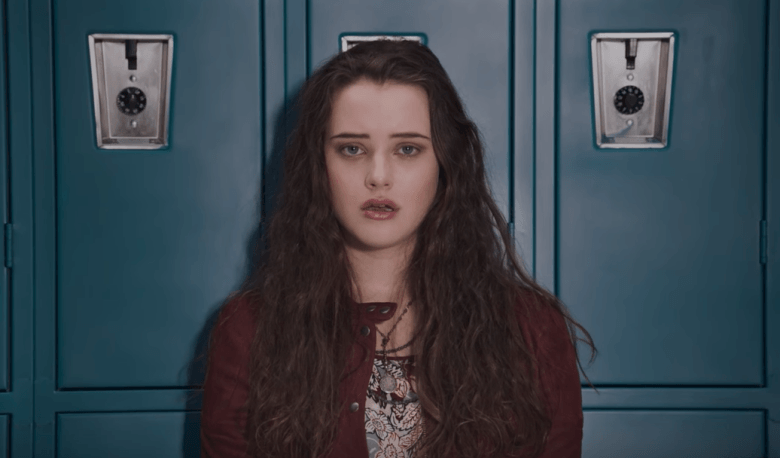 13 Reasons Why: our review of the book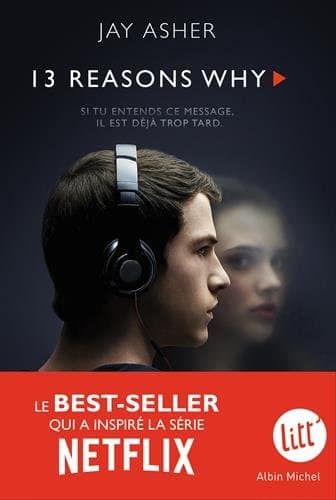 Every month, Netflix releases several new series or seasons. In the midst of the channel's superhero stars, it is increasingly difficult for series to stand out, even when the quality is there. In 2016, Stranger Things and The OA are the only ones that stand out.
13 reasons why, another teen series produced by Selena Gomez, had every reason to go unnoticed, and yet this new Netflix original series is becoming a phenomenon, like the book when it was released in the United States. In this article, it is the latter, published in France by Albin Michel, which interests us. Discover below my opinion on this book which deals with a subject that touches me personally.
Book presentation
I hope you're ready, because I'm going to tell you 'the story of my life. Or more exactly, the reason why it stopped. And if you are listening to these tapes, it is because you are one of these reasons."
Upon hearing these words, Clay Jensen believes that he is mistaken, that he had nothing to do with Hannah Baker's death: Shocked at first, he wanders the sleeping city, hanging on the voice of his friend. And what he discovers will change his life forever.
The author
Jay Asher was born in California into a family that has always encouraged his artistic tastes, from guitar to writing. Thirteen Reasons Why, her first novel, has received numerous awards, including the Teen Book Review, and was on the New York Times bestseller list. Thirteen Reasons has become a reference in current children's literature.
13 reasons why, an appalling truth
Let's not beat around the bush, 13 reasons why, it is not great literature. Jay Asher signs a touching work, but with simple words. At first glance, I even had a little trouble with the alternation between Hannah&#8217s audio messages and Clay&#8217s thoughts, despite a fairly clear aesthetic: For Clay, the writing font remains classic.
Hannah&#8217s words, from the tapes, appear in bold italics.
Once accustomed to this alternation, I must admit that it is a rather interesting and effective choice. Jay Asher chooses a simple, yet relevant and never silly style. He writes simply, and that sounds pretty accurate, since he transcribes the emotions of two teenagers, a boy and a girl, who are not used to using complex terms and expressions to express themselves.

We get attached very quickly to the characters. Hannah, of course, fascinates us with her revelations. I think that almost all teenagers, even the most popular ones, have experienced difficult moments during adolescence, even if it is not always harassment.
Some much more than others, that goes without saying, but that does not prevent us from identifying quite easily with Hannah at the beginning of the book. We understand how these events could affect her, even if, apparently, there is no reason to go as far as suicide. Then, gradually, one identifies with Clay. With his thoughts, he brings a different perspective to the stories Hannah tells. Above all, his doubts and interrogations catch up with us.
I said above that all teenagers could experience difficult moments. In the same way, I think that almost all of them, in a more or less repeated way, could show cruelty or malice towards a comrade, even without realizing it. Like Clay, we begin to say to ourselves that our behavior was not always correct.
And like him, we are more and more moved by the revelations of Hannah.
Violence and harassment are part of the daily life of many teenagers in need of guidance. I'm going to be a bit of a caricature, but often, it's the weak, the less intelligent, who attack the more sensitive and introverted ones. These will often assert themselves later in life, when they have gained confidence, and will often be more successful than the first ones. It is a difficult phase but not eternal, and it is necessary that the teenagers victims of harassment and/or violence believe in their future.
In the United States, the book was a real phenomenon and led many young people to express themselves on their difficulties. In France, we had to wait for the release of the series, but many young people have broken the silence and shared the horrors they live or daily.
Too much overkill at the end ?
I told you, 13 reasons why I really liked it. Once I got into the plot, I had a hard time letting go. The book is a quick and easy read and it wouldn&#8217t surprise me at all if some people devoured it in a few hours. Above all, it allows you to approach serious subjects with a certain sensitivity. However, I wonder if the author doesn&#8217t make too much of it at the end.
Without revealing any spoilers, I find the last reasons that push Hannah to suicide a bit too much. I'm not saying it never happens. But I think that many young people can be in distress and think about suicide without such serious things happening.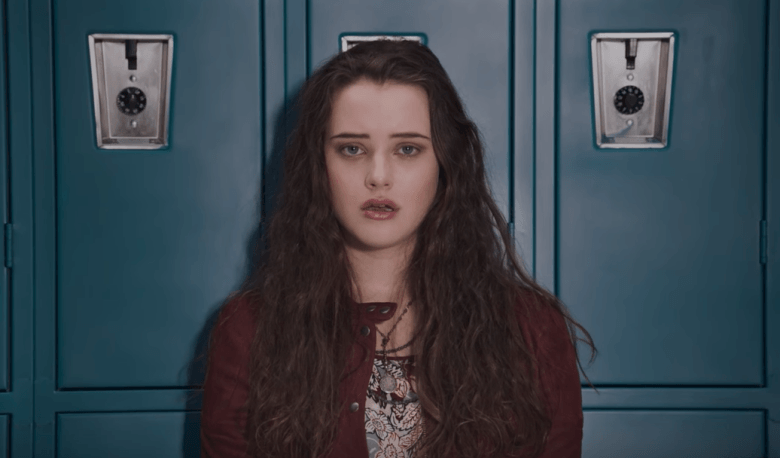 By choosing a sequence of strong events, which happen, let's face it, to very few young people, the author distances himself from his readership. The repeated harassment, almost every day, the difficulties in love, the lack of interest of others, family problems… are often enough to turn adolescence into a nightmare, and create unhealthy thoughts, which can lead to suicide.
Teenage suicide often happens for a lot less than what happened to Hannah and it's a shame to make three tons of it to justify her act. A suicide needs no explanation. A suicide is never justified, but corresponds to a very important distress that must be understood.
13 reasons why remains a very beautiful book that I recommend to all teenagers going through difficult moments. Through the words of Hannah and Clay, they will find two beings, admittedly fictional, who go through feelings similar to those they may experience. There is always hope, there are always people to understand you, and there is always a future to write about.